2 tags
2 tags
Watch
Matthew Yang (CalArts BFA3 Character Animator)
2 tags
Watch
Punctuwool by Jacob Streilein (CalArts BFA3 Character Animation)
2 tags
Watch
The Sugar Bugs by John Kim (CalArts BFA2 Character Animation)
3 tags
5 tags
Silly Asses
Naron of the long-lived Rigellian race was the fourth of his line to keep the galactic records. He had a large book which contained the list of the numerous races throughout the galaxies that had developed intelligence, and the much smaller book that listed those races that had reached maturity and had qualified for the Galactic Federation. In the first book, a number of those listed were...
Generation Sell
Ever since I moved three years ago to Portland, Ore., that hotbed of all things hipster, I've been trying to get a handle on today's youth culture. The style is easy enough to describe — the skinny pants, the retro hats, the wall-to-wall tattoos. But style is superficial. The question is, what's underneath? What idea of life? What stance with respect to the world? Previous youth cultures —...
If your car is ever stolen, call the cab company
If your car is ever stolen, your first calls should be to every cab company in the city. You offer a $50 reward to the driver who finds it AND a $50 reward to the dispatcher on duty when the car is found. The latter is to encourage dispatchers on shift to continually remind drivers of your stolen car. Of course you should call the police too but first things first. There are a lot more cabs than...
People die because we don't understand how prior...
The way that prior probability screws with our understanding of diagnostic tests - we are really, really bad at applying Bayes' theorem in our heads. Here's a hypothetical example. There's a disease that's prevalent in a population. We know that 1 in 100 people have the disease, but they have no symptoms. Someone develops a test for the disease. It's a pretty...
4 tags
"…Ryan's speech was an apparent attempt to set the world record for the..."
– "Paul Ryan's Speech in 3 Words" from Fox News
4 tags
Thoughts on Jack Dorsey, by Steve Jobs
stevejobsspirit: Jack, I have no problem with your success. You've earned your success; for the most part. The problem is, you wholesale ripped off my identity. Grand theft. I don't mean that in a small way, I mean that in a big way. You are not just trying to be the next me, you are trying to be me. I'm already up to my ass with these Android bozos, but willing to go thermonuclear to right...
tomorrowmag: Our resident Olympics fan explains why she hopes American women don't perform as well in the Olympics of tomorrow: megangreenwell: The #girlpower headlines are everywhere: "Year of the Woman at the Olympic Games? For Americans, It's True." "U.S. Female Olympians Have Won More Medal Points Than All But Four Countries." The weirdest: "U.S. Domination of Women's Sports Proves Power...
"I was shown how fragile life was on Saturday. I saw the terror on bystanders'..."
– Jessica Redfield (real last name: Ghawi) was shot and killed last night at a midnight screening of 'The Dark Knight Rises,' along with 11 others when a gunman opened fire in a theater. The above is from her blog, written in June, after she narrowly escaped another senseless shooting at a mall in...
Watch
loopermovie: Our new full US trailer is online - share and enjoy!
1 tag
On buying clothes, the color of asphalt and price... →
Some time ago I found a shirt I liked; it was either green or gray. The name of the color is sometimes listed on the price tag, in this case it was 'asphalt'. As I was reading it I realized that I had never thought about the actual color of asphalt. Green, black or maybe gray? Suddenly buying this shirt came to be about one of the great questions of life; what color is asphalt?
occupy your money
adverve: Ben and Jerry's co-founder Ben is funding a new campaign to supply rubber stamps that funsters can decorate their dollar bills with. The campaign is meant to raise awareness around corporate election funding, and includes slogans like "Corporations are not people," "Money is not speech" and "Not to be used for bribing politicians," along with some other fun statements. Perfect for the...
on GOOD
tesslynch: The relationship between a writer and an editor can be a tricky thing. Sometimes — maybe frequently — it's a big headache for both parties involved. Other times, it's one of the most incredible experiences you'll have in your professional life. When I wrote for GOOD magazine, I was edited by Amanda Hess. There was nothing more fun than reading my articles after she was done with them:...
"The crux of the question is what is it that we wish to achieve? Measures like..."
– Reframing The Global Economy To Include Happiness – on the effort to shift our measure of social well-being. Companion read: The Happiness of Pursuit. (via explore-blog)
theatlantic: "It is astounding how significantly one idea can shape a society and its policies. Consider this one. If taxes on the rich go up, job creation will go down. This idea is an article of faith for Republicans and seldom challenged by Democrats and has shaped much of today's economic landscape. But sometimes the ideas that we know to be true are dead wrong. For thousands of years people...
3 tags
"'Let us imagine that a portion of the soil of England has been levelled off..."
– Map–territory relation - Wikipedia (via themadeshop)
5 tags
peternyc: Why so few people are left-handed youmightfindyourself: Right-handers have long accounted for 90 percent of the population, and scientists may have figured out why Only one out of every 10 people are predisposed to favor their left hand instead of their right, "a ratio that has remained constant for more than 5,000 years," says Rick Nauert at PsychCentral. Why isn't there a 50-50...
"The education system is an alternative to thinking about what you want to do..."
– Peter Thiel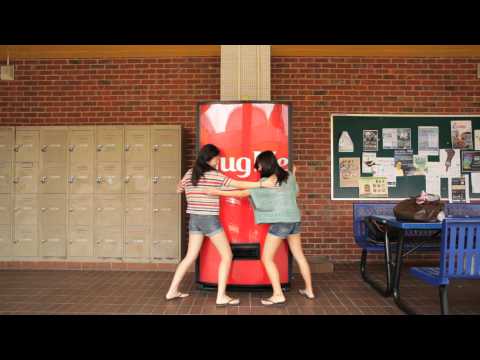 Accidentally on Purpose
peternyc: "If you've ever played the arcade classic Space Invaders, you must have noticed those pesky aliens coming at you notably faster as the game goes on. This wasn't an intentional part of the game at first, but actually became a core piece of its design. According to an interview with creator Toshihiro Nishikado, the hardware only allowed him to move one Invader every 1/60 second....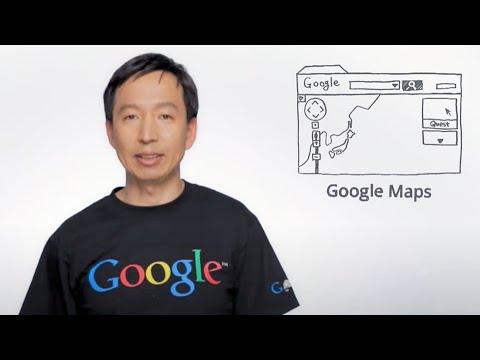 3 tags
Watch
explore-blog: The sounds of the New York City subway system in a slow, hypnotizing journey into some of its busiest stations, the best thing since Sub City. (ᔥDoobybrain)
5 tags
STREAMING Walker Art Center Lecture RIGHT NOW:... →
Michael Lejeune is charged with "making public transportation cool," a not-so-easy task in the car culture of sprawling Los Angeles. As creative director of LA Metro, Lejeune heads a studio with a staff of more than 20, applying design strategy and thinking to the nation's third largest transit agency, which serves some 1.5 million people each day. Their projects, ranging from wayfinding systems,...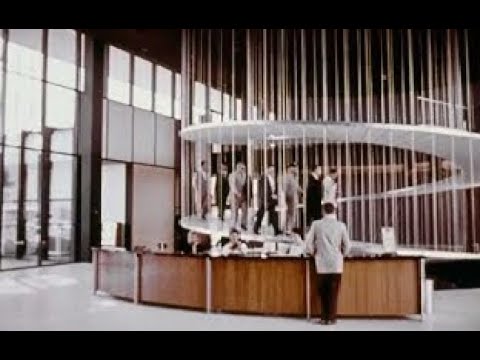 kevinnuut: Tumblr Staff: Policy Against Self-Harm staff: One of the great things about Tumblr is that people use it for just about every conceivable kind of expression. People being people, though, that means that Tumblr sometimes gets used for things that are just wrong. We are deeply committed to supporting and defending our users' freedom of speech,… Option 1 seems like a clear...
Microsoft's Biggest Miss
minimalmac: One of the benefits of a long car trip with my wife is the opportunity to have really great and insightful conversations with the smartest person I know. Yesterday, on the first leg of our trip, we spent some time discussing Microsoft's many missed opportunities. The failure to take the iPhone seriously. The failure to take the iPad seriously. And, on. And on… Then I brought up to...